Current Events
LDFF 15th Annual Charity Golf Outing, Manada Golf Club
Friday, May 5, 2023—Mark your calendars and join us this spring for a fun day on the course. Our brochure lists all the details and we are currently seeking sponsors (Golf Sponsor Options 2023), players and donations. If you are interested in becoming a sponsor, contact Angela at foundation@ldsd.org. Payment can be made by check, payable to LDFF or PayPal below (registration form if paying by check). We can't wait to see you on the course!
Eagle Sponsor (2 available)

Cart Sponsor (2 available)

Exclusive Golf Ball Sponsor

Luncheon Sponsor (2) Sold Out
Thank you to Mid Penn Bank and Capital Blue Cross!
Putting Green Sponsor

Hole Sponsor
Ongoing Event
Annual Giving Campaign 22/23
Our annual fundraising drive is coming to a close. Thanks to continued support from community members like you, LDFF is able to provide many new and exciting opportunities for our students across the Lower Dauphin community. 
We can't reach everyone through our fall direct mail campaign . . . if you are interested in donating, please use our easy payment method below. For PayPal or credit/debit card, use the donate button. Unfortunately, we are unable to process Venmo at this time.
If you would prefer to contribute by check, it can be made payable to LDFF and mailed to LDFF, 291 E. Main Street, Hummelstown, PA 17036. Thank you for thinking of us when it comes to your charitable giving!
Upcoming Events
Stay tuned . . .
Past Events
LDFF 13th Annual Falcon Fling, Hollywood Casino
Saturday, January 28, 2023—We had a great time bringing back our annual signature event! We raised more than $20,000 for our grant and scholarship program and have deemed the evening a success. Thank you to our sponsors and attendees for supporting the event and our mission:
Exclusive Event Sponsor


Exclusive Entertainment Sponsor



Exclusive Silent Auction Sponsor
The Darwin Group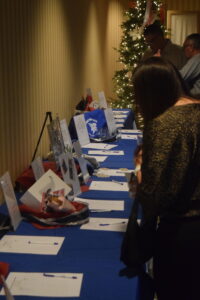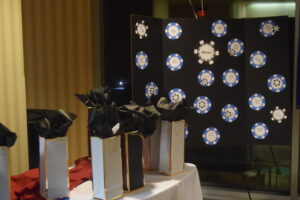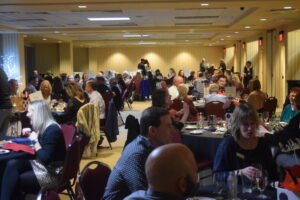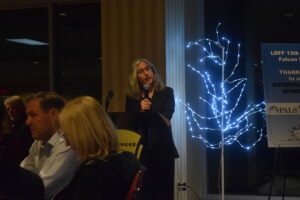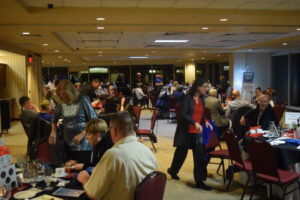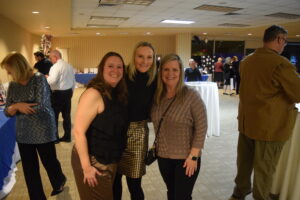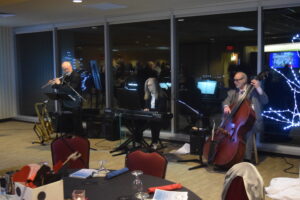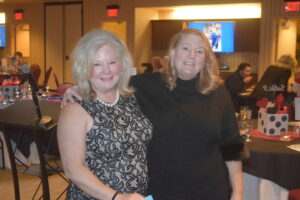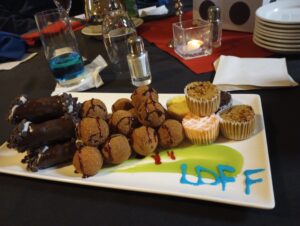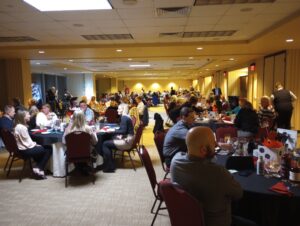 LDFF 14th Annual Charity Golf Outing, Manada Golf Club (sponsored by Rohrer)
Friday, May 6, 2022—Our outing was rained out, but almost all our golfers showed up anyway for lunch and to provide support by way of our contests and raffles. We are so grateful for everyone that attended and braved the windy, wet and chilly conditions. Next year just has to be 70 degrees and sunny, right?
Thank you to the following sponsors:
Highmark Blue Shield, Eagle Sponsor
Capital Blue Cross, Cart Sponsor
Mid Penn Bank, Luncheon Sponsor
The Hershey Company, Putting Green Sponsor
Londonderry Animal Hospital, Putting Green Sponsor
Tanner Furniture, Putting Green Sponsor
LDFF Musical Dinner Theatre, Guys and Dolls
Friday, March 4, 2022—Our annual dinner before the spring high school musical was delicious! Thank you to those that came out to support the Foundation and the HS Musical as well as the parents of students performing who loaned us their amazing centerpieces from their Spaghetti Dinner held in February. 
Winter Fling, Hummelstown
January 28, 2022—We were unable to hold our Annual Falcon Fling fundraiser yet again, so we set up a booth and interacted with attendees at Hummelstown's Winter Fling instead! Our goal was to spread the word about what LDFF does and to help keep this end of January date in mind in hopes of holding our event in 2023. Our volunteers spoke with LD kids and parents while handing out cookies, vinyl stickers and pencils. Thank you to the community for coming out on a snowy, chilly night to support your local small businesses. 
Food Truck Fundraiser, Middle School
August 19, 2021—Thank you to the community and LD parents and students who came out to support us and small business! Approximately 250 milkshakes were sold and we had fairly steady foot traffic at all four food trucks from 5-7pm.
LDFF 13th Annual Charity Golf Outing, Manada Golf Club (sponsored by Rohrer)
Friday, April 30, 2021—100 golfers endured 20-50mph winds at our annual golf outing. Lunch was provided by Bob's Subway in Hummelstown and dinner was catered by The Warwick. Nick Kerstetter shot a hole-in-one on Hole #3 winning a Travis Matthew shopping spree, box of golf balls and more. The winning foursome consisted of past Lower Dauphin Golf Team players: Cole Conway, Andrew Legro, Nick Macrina and Doug Bream. Thanks to the generosity of sponsors like Rohrer, Highmark and Jody Dimpsey-Reisinger (JLD Property Management Group, LLC. and The Warwick), $18,000 was raised for grants to fund programs in the Lower Dauphin School District that directly benefit Lower Dauphin students. 
Thank you to our Title Sponsor:

Thank you to our Eagle Sponsor:
Thank you to our Cart Sponsors:

LDFF Musical Dinner Theatre, Legally Blonde
Friday, March 6, 2020—More than 125 attendees enjoyed a delicious meal, pink decor and a wonderful performance of Legally Blonde! Thank you to everyone for supporting Lower Dauphin Falcon Foundation and the High School Musical!
Falcon Fling, LDFF is Full STEAM Ahead . . .
Saturday, January 25, 2020 (Hollywood Casino). We had a GREAT time honoring 10 educators by recognizing their achievements in the areas of Science, Technology, Engineering, Arts and Math. Thank you to all our sponsors, donors and attendees. If you missed out on this year's event, plan on attending next year!  
Thank you to our Exclusive Event Sponsor ($5,000):
Thank you to our Patron Level Sponsors ($1,000):
Bill and Marion Alexander, Chartwell's, Dr. and Mrs. Bob Dahmus, Chip and DeFord Davis, EI Associates, K-Optical, Mr. Donald and Dr. Sherri Smith, Dr. Robert Tamburro and Patricia Gordon and Paul and Karen Yarrish
Thank you to our Contributor Level Sponsors ($500):
The Hershey Company, Hershey Entertainment and Resorts, Londonderry Animal Hospital and Roeting Mechanical Assoc.